Contact Milo
The Milo Foundation
PO Box 6625
Albany, CA 94706

Email: info@
milofoundation.org
Milo Point Richmond
220 S Garrard Blvd
Point Richmond, CA 94801
510-900-2275

Adoption Hours
Wed-Mon
11am-5pm

Volunteer Hours

7 Days a Week
7am-7:30pm

Volunteer
Orientations
See our Contact Us
page for Volunteer
Orientation info
The Milo Sanctuary
Milo runs a 283-acre Sanctuary in Mendocino County
707-459-4900

Shop at Amazon
Shop at Amazon through Amazon Smile and help Milo at the same time!
A portion of your purchase price benefits the Milo Foundation.
Bookmark this link
so your Amazon shopping helps Milo!
Milo Partners with Pet Food Express
There are things we need for our animals at Point Richmond and the Sanctuary. You can shop for needed supplies for Milo by clicking the Pet Food Express logo below. Designate Milo as your purchase recipient, receive a 20% discount and free shipping.

The animals thank you!
Shop at iGive.com
Shop at one of the over 400 name brand stores at iGive.com using the link below, and Milo will receive a percentage of each purchase.
Milo Point Richmond open 11am - 5pm, Wed - Mon (closed Tuesdays)
Milo Sanctuary Closed for repairs through February

Please look at our Wish Lists
to see if there might be something
you can help us with!
Between the Milo Sanctuary,
Milo Point Richmond Adoption Center
and foster homes, we care for and feed
more than 350 animals EVERY DAY!


Thank you!

---
POISONOUS MUSHROOM WARNING
UC Davis veterinarians are warning pet owners
to be aware of Amanita mushroom intoxication.
The Amanita phalloides version,
commonly known as the death cap mushroom,
is extremely toxic to pets (and humans!).
Every year we hear of dogs and puppies dying.
Please check your yards, and be vigilant
on trails, in meadows, parks etc. Thank you.
---

VOLUNTEER
and HELP THE ANIMALS!

These terrific young volunteers

show that cuddling puppies
is a worthwhile way to spend some time!
There are many ways volunteers
can help the animals at Milo
Please email our volunteer coordinator

to attend the next
VOLUNTEER ORIENTATION
at Milo Point Richmond
---
Help them move forward
when you can't be there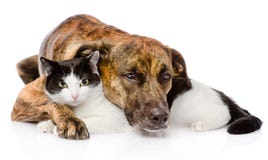 Remember to plan ahead for your animals, should they outlive you.

Don't leave them to the unknown, if family or friends can't keep them.
Milo is here to help.
Click HERE for our Planned Giving and Bequests information.
---

Donate Now thru
Network for Good!

OR
Donate with PayPal!


Donate Your Vehicle to Milo (Running or Not!) with Car Donation Services!
New Arrivals:
SYDNEY: Cat, Male, 5 yrs. 10 mo.

CELESTE: Cat, Female, 6 mos.

AURORA: Cat, Female, 1 yr.

MAUI: Cat, 1 yr. 7 mo.

CLOUD: Cat, 9 mos.

EDDY: Shih Tzu, Mix, Male, 10 mos.

CARMEN: Terrier, Mix, Female, 10 mos.

FELICITY: Miniature Pinscher, Mix, Female, 10 mos.

LECHE: Havanese, Mix, 9 wks.

MOCHA: Havanese, Mix, 9 wks.

Breed: Chihuahua - Terrier Mix
Gender: Female&nbsp&nbsp&nbspAge: 4 yrs. 1 mo. (est)
Milo ID: 30131&nbsp&nbsp&nbspCurrent Location: Foster
Foster Update: Sweet Mavis is now going by Mabel. She is super soft and sweet. Although she came from an apartment with many other dogs, she is well adjusted and fit in easily with our two big dogs, one of whom isn't a big fan of new dogs. She is playful and already attached. She hasn't been outside much as we need to have her spayed and need to be super careful as she was only inside before arriving at Milo but she is pee pad trained. She looks like she may be part spaniel. Loves people and gives kisses.

Coming from a hoarding situation in Bakersfield - a total of 34 dogs in a apartment. Mavis has never been outside. She and others who have arrived will need reassurance, love, time and patience to become the wonderful dogs that they have the potential to be!

E-mail us at info@milofoundation.org

See More Photos of MABEL
Breed: Domestic Short Hair
Gender: Male&nbsp&nbsp&nbspAge: 1 yr. 10 mo. (est)
Milo ID: 28853&nbsp&nbsp&nbspCurrent Location: Foster
Mystery is a jolly good fella who just needs a home with someone who appreciates his sincere, unique character. He's a handsome orange cat you can't help but love with his signature clipped ear. Many cats and kittens have been adopted. All the while he's still waiting for a home for no fault of his own, but as they go it's as if he says "Why am I still here?" As a young kitten at Milo he was super frisky and wanted so much to play! So when someone would pet him he'd be a dork and nip or swat at them.Well, now he's grown up (1 yr. 6 mos.), and still likes to play but is much more calm and at ease with visitors and other cats. He sometimes needs to be reminded of good manners but has come such a long way! He even gives space for kittens to play, watching over them like a big brother and often sleeps curled up in bed with one. Also he may do fine with a cat friendly dog.

E-mail us at info@milofoundation.org

See More Photos of MYSTERY
Breed: Chihuahua
Gender: Male&nbsp&nbsp&nbspAge: 9 yrs. 7 mo. (est)
Milo ID: 29159&nbsp&nbsp&nbspCurrent Location: Sanctuary
** Adoption fee for Jack and Jill: $150.**

Jack and Jill are a playful, happy duo! Social, solicitous, silly.... they wiggle-wag and dance! Little charmers gentle w small dogs but Jack can be reactive with large dogs so no large dogs in the home. They are very affectionate once they know you and will settle into a quiet, reasonably predictable home environment nicely. They are treat motivated, and so ready for the next adventure ideally TOGETHER!! $150 adoption fee for the pair.

E-mail us at info@milofoundation.org

See More Photos of JACK
Breed: Chihuahua Mix
Gender: Female&nbsp&nbsp&nbspAge: 9 yrs. 7 mo. (est)
Milo ID: 29158&nbsp&nbsp&nbspCurrent Location: Sanctuary
**Jack and Jill's adoption fee together is $150.**

Jack and Jill are a playful, happy duo! Social, solicitous, silly.... they wiggle-wag and dance! Little charmers gentle w small dogs but Jack can be reactive with large dogs so no large dogs in the home. They are very affectionate and treat motivated, and so ready for the next adventure in a new loving home, TOGETHER!! $150 adoption fee for the pair or for Jill by herself, also $150.

E-mail us at info@milofoundation.org

See More Photos of JILL
Breed: Pit Bull Terrier - French Bulldog Mix
Gender: Female&nbsp&nbsp&nbspAge: 5 yrs. 3 mo. (est)
Milo ID: 26289&nbsp&nbsp&nbspCurrent Location: MPR
**My adoption fee has been sponsored by a Milo Staff member. Please stop by and meet me today!**

Phoebe is a good walking and exercise buddy, a fairly solid, stocky pocket pitty, with pointy ears (not cropped), is potty and crate trained - spayed and ready for a home! She is dog-friendly in passing and with a proper introduction but should be an only dog in the home for best success.

Phoebe has many friends and advocates that got to know her during her incarcerated months in Bakersfield. She's also a Milo staff favorite whose tail wags like crazy while she gets scratches and hugs. She enjoys peanut butter and other treats. She LOVES to play ball and hasn't lost a tug-o-war battle yet! Squeaky toys are her favorite! She will jump and grab for rope toys so you need to be quick! She is recommended for an adult only home because she is strong and a tad willful. A playful, eager companion!

**My adoption fee has been sponsored by a Milo Staff member. Please stop by and meet me today!**

E-mail us at info@milofoundation.org

See More Photos of PHOEBE